Red State

Directed by Kevin Smith
Screenplay by Kevin Smith

John Goodman as Joseph Keenan
Michael Parks as Abin Cooper
Melissa Leo as Sara

How long is Red State? 97 minutes.
What is Red State rated? R for strong violence/disturbing content, some sexual content including brief nudity, and pervasive language.

CLR Rating:
Kevin Smith Moves To A Different Location in "Red State"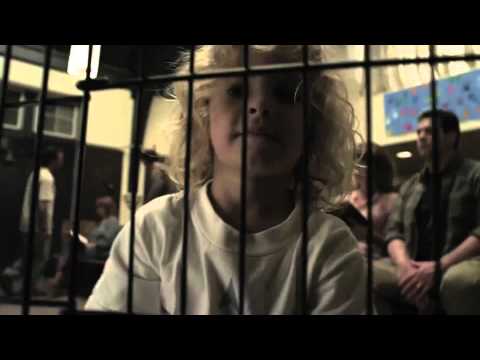 Kevin Smith's post Jay and Silent Bob Strike Back cinematic efforts have been … iffy at best. Jersey Girl was a catastrophe. Clerks II has its defenders (and I am not one of them). Zack and Miri Make a Porno was probably his most Smith-ian movie, even if it did suffer from the distinct feeling that he was trying to be more Judd Apatow than Smith. And Cop Out, which I know wasn't written by Smith, proved that even talented writers lack an understanding of the word "homage."
Elsewhere in his career, Smith has moved onto other endeavors: speaking engagements around the world, a podcast empire, Twitter, a recently greenlit reality show, and other such projects. So enamored with his speaking tours and podcasting, he even announced his retirement from directing after his next movie(s), Hit Somebody (which will now be a two-parter), preferring to be a storyteller rather than a filmmaker. (How long this will last is anyone's guess, but like 90% of Hollywood retirement, I doubt it'll last forever.)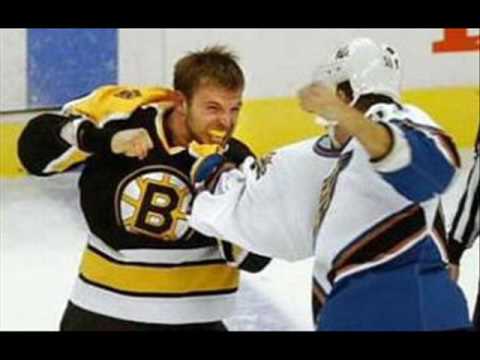 Red State itself emerged with a bit of controversy. It will be the first film distributed under Smith's own Smodcast banner. He took it on a multi-city tour where he did a Q&A afterward, then teamed with Lionsgate to release it to more audiences and on video on demand. On September 1, Red State premiered on most cable, satellite, and Internet VOD services, and it could be the highest profile movie to receive this treatment before beginning a limited theatrical run. (Next month's Lars von Trier's incredible looking Melancholia will also be available to home viewers before hitting theaters.) So, with this prologue out of the way, how is the movie?
Red State does not feel like a Kevin Smith movie, which isn't necessarily a bad thing. But it isn't necessarily a good thing either. The half horror movie/half action movie might be Kevin Smith's "best" directed movie (even if he does have a tendency to reuse the same techniques) and his "best" acted one (though a cast bolstered by John Goodman, Michael Parks, Stephen Root, and Melissa Leo helps a lot), but it lacks a passion and a point.
The film begins with Abin Cooper's (Parks) Westboro Baptist Church-y church protesting the funeral of a recently murdered homosexual kid in small town America (despite the title, small town America does not take a beating in this movie). The funeral is just a brief detour on the way to high school for Travis (Michael Angarano). When he arrives at class, we're treated to a teacher giving a clunky exposition about who Cooper is and what his church does. During lunch, Travis meets his two friends, Billy-Ray (Nicholas Braun) and Jarod (the talented Kyle Gallner), who tell him about a hooker willing to have sex with all three of them somewhere outside of town. It's a typical set up for a horror movie, and it's done with respect to the slow set-ups of 1970s-era horror films, but anyone looking for the type of clever and human friendships that Smith is most adept at writing will be disappointed.
Turns out the hooker (Sara, played by Leo) is really a fervent member of Cooper's church, and she drugs the gang because of their willingness to give in to temptation. And thus the "horror movie" segment of Red State really kicks in, with Cooper as the patriarch of the nefarious church.
Parks gives a decent performance as Cooper — a typical and pleasant preacher with an awww-shucksness combined with true faith, completely blind to his own malevolence. However, the centerpiece of the movie, a sermon given by him to his church, comes across as yet another forced-exposition scene, except this time it's Cooper talking about Cooper. One gets a slight sense that Kevin Smith is attempting an epic monologue moment, like Howard Beale in Network, but Cooper's anti-homosexuals/anti-MTV/anti-sexuality speech seems taken straight out of the Fred Phelps playbook, offering nothing particularly new or heinous in the rant. While the message might be that the most horrific things come from man, the needlessly protracted scene fails to provide any depth into the congregants' mindset nor does it explain their philosophy in a clever or unique way.
Soon after, the movie introduces ATF Agent Joseph Keenan (Goodman), who gives us yet another exposition scene explaining Cooper's church while on the phone with his superior. Keenan's team arrives at the compound to execute a search warrant and end up engaging in a massive firefight, where implied references to Waco are made constantly. The way the attack ends would have allowed Red State to close with an interesting and genuinely memorable moment, one drastically superior to rest of the film. Unfortunately, the epilogue-ish scene(s) spoil it.
Nevertheless, Smith films these scenes relatively well, and the Night of the Living Dead-esque style actually offers some suspense. But switching gears this quickly prevents us from spending needed time with Cooper or any other member of the church to fully establish them as characters, allow us to experience life on the compound, or truly examine the depths of their devotion.
Red State might best be considered as an experiment for Kevin Smith. Instead of focusing on his writing, he focuses on his directing, possibly for the first time in his career. By creating something unlike anything else he's ever done, he avoids his worst trademarks, but also his best ones — including the script. Smith knew the targets he wanted to hit (and this film really does narrow the aim), but he doesn't figure out a way to give "life" to the proceedings or the vast majority of the characters. With some extra care, Cooper could have emerged as a terrific horror villain, but instead it seemed like Smith got bored and wanted to show off his abilities at shooting a gunfight.